QROPS in South Africa guidance
---
To understand what a QROPS in South Africa is you first need to know what a QROPS is.
QROPS are the name of pensions (that originated from the UK or some other parts of Europe) transferred to a trustee whose location is outside the UK, and who follows the tax and access guidelines of the originating state. From 9th March 2017 any QROPS, that is not based in South Africa that is sold to a South African resident, will incur an immediate punitive 25% tax charge- deducted by the UK scheme. Non-South African based QROPS are no longer viable for South Africa residents as a result.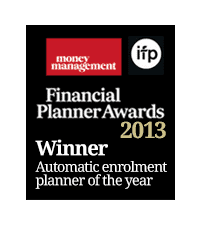 2013 WINNER: PENSION PLANNER OF THE YEAR
Gibraltar  QROPS trustees – a QROPS for South Africa?
---
This location was the most widely "recommended" trustee location for residents of South Africa; however since the 9th March 2017 it is no longer valid as residents will be charged 25% on transfer.
Types of UK pensions that can be considered
---
Pensions are probably the most complex part of the financial planning process; there are numerous types which are covered by many different sets of rules. Whether you want to discuss a Final Salary scheme, guaranteed benefits, a Stakeholder Pension, a SIPP or your current Pension Scheme, Aisa are experienced and qualified and happy to discuss this with you.
Aisa will advise you on whether a QROPS in South Africa or a SIPP (UK pension) are suitable to be considered, and will also review and analyze whether you should do nothing and keep your existing pensions.
What risks are there to a QROPS in South Africa transfer?
---
When considering a QROPS in South Africa, risk is a key issue, along with the potential 25% tax charge deducted at source in the UK.
There is a Double Tax Treaty with the UK from South Africa that clearly lists how British pensions should be treated in South Africa. Any doubt about access to the tax free sum (PCLS), taxation on income or, indeed, taxation on the fund are covered in rules published by the SARS. Between the DTT and the SARS publication, South Africa covers "all things UK". Once analysed then often, a QROPS in South Africa is ruled out, and a UK pension is considered as a result.
If you are thinking about taking a QROPS in South Africa then you MUST consider your options with advice from a regulated adviser from the UK, and a tax advisor in South Africa. It may benefit you with a lot more income, a lot less tax and a lot less bother in the future!